The Wrap Experience
December 9, 2021
ISA Virtual Event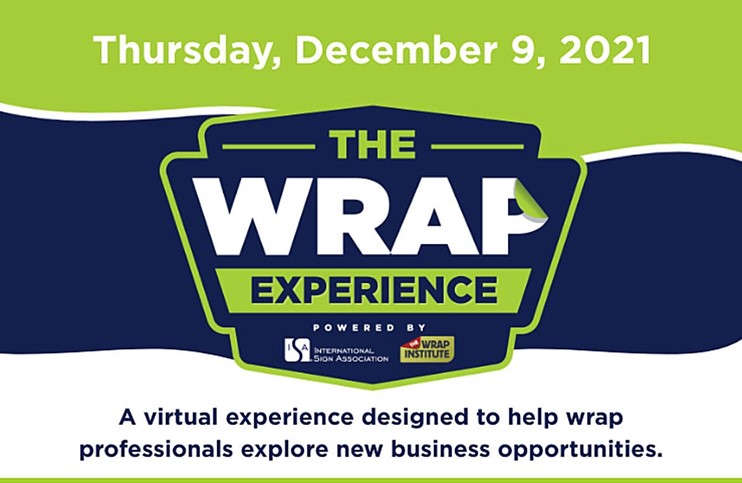 Don't miss out! The Wrap Experience™ – Virtual, in conjunction with The Wrap Institute and noted instructor/installer Justin Pate, is scheduled for December 9, 2021, and is available to attendees from across the globe.
The Wrap Experience™ – Virtual joins ISA and TWI once again for a new digital event designed to educate more companies on the power of wrap and highlight the business opportunities it brings while making the event a truly global experience. Learn more about the partnership here.
Grab a ticket for this one-of-a-kind, immersive experience featuring networking, education demonstrations and exhibitors. Registration is now open.
https://www.signs.org/TWE?utm_campaign=The+Wrap+Experience+Nov+2021&utm_source=email&utm_medium=email&utm_term=save_the_date&utm_content=The+Wrap+Experience+-+Save+the+Date